Gerbera Daisies are my happy flowers. Design your wedding with bright colors and Gerbera Daisies to complement.  These flowers work perfectly to guarantee your centerpieces and bouquets will stand out at the wedding.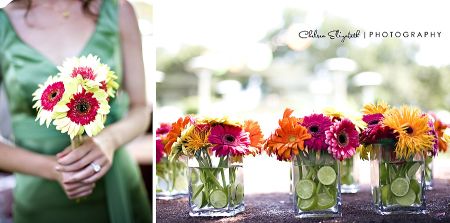 I adore these centerpieces, the lime green in the limes at the bottom of the vases adds a fun and unexpected twist to the flowers.  These work great for spring and summer weddings, these flowers bring a certain attitude to the event.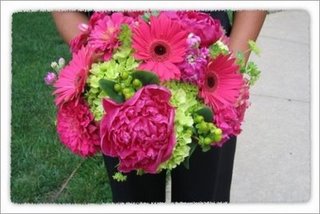 Mix Gerbera Daisies into floral pieces with a variety of  flowers to add texture and you will end up with an exciting arrangement.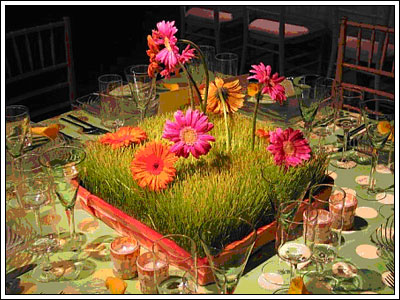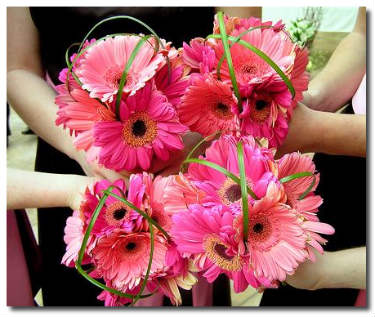 I love these flowers for the guys, but I want to warn you…talk with your florists first.  These flowers don't always hold up for a long period of time without water.  Florist have a variety of tricks to make these last as long as possible!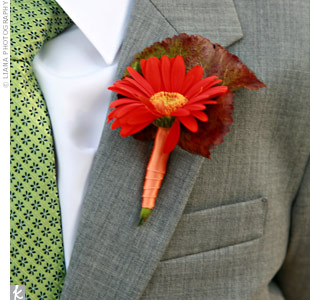 Sources: The Knot, Marthas Vineyard, Chelsea Elizabeth Photography, Erin Volante Floral