For a much lighter, whimsical feel to your wedding I love these Lilies of the Valley.  Incorporating them into your bouquet will give it a much fuller look while keeping a romantic touch.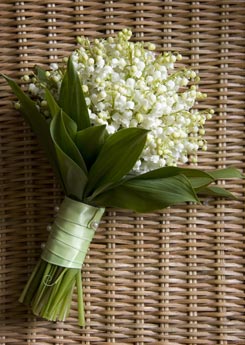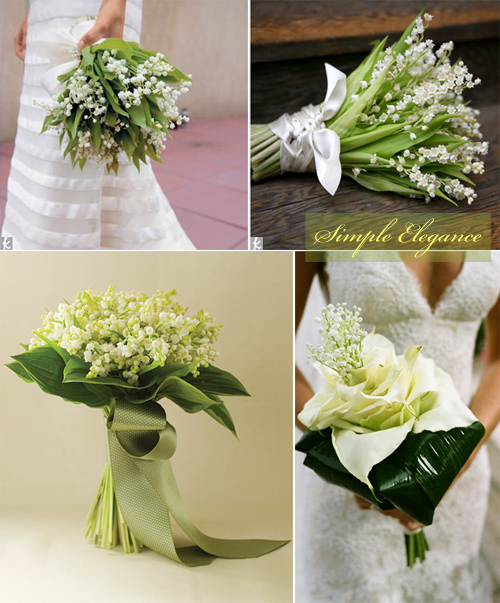 Mixing them into both the grooms flower and your bouquet will help tie you together in pictures.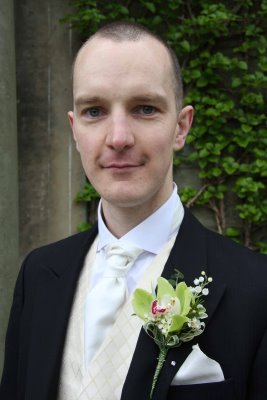 I love how this cake took the Lily of the valley and incorporated it into the design.  The green leaves against the white icing makes the decoration stand out even more.  This is one small additional detail that will help incorporate a consistency throughout the day.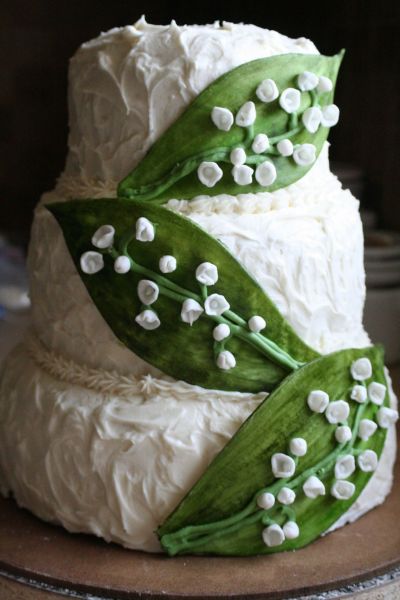 Sources: Wedding Obsession Blog, Wedding Bells Blog, Bridal Wave, Flower Designs