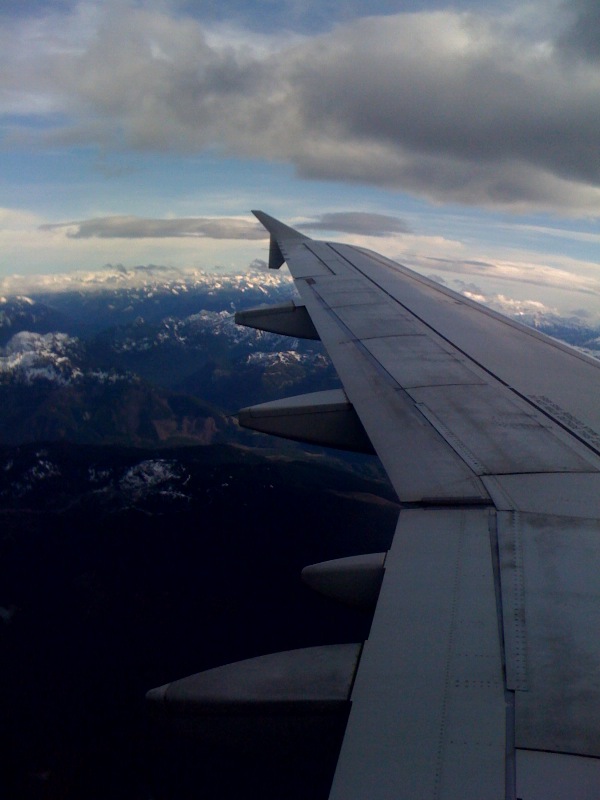 Research costs.
Plan for a Long Trip.
Pack Lightly.
Expect to be tired.
These are the few flying laws of going to Hawaii.  Start early and sign up for the travel deal websites such as Airfare Watchdog, Priceline and Travel Zoo.  They will send you weekly updates and help you find the right time to book.  Once you get a feel for the general prices, when you see a good deal JUMP ON IT!  If you want a good price on your ticket, I would expect a layover in LA or Seattle.  If you want to spend the money and not deal with the travel hassle, than you can get a direct flight (but it will cost you!).  From Chicago the flight takes about 9 – 10 hours typically with an hour layover.
My favorite way to get to and from Hawaii is to fly the red eye.  Leave Hawaii at 11 PM and fly overnight to your destination.  This is only best if you can sleep on a plane.  Expect a long trip!  No one enjoys sitting on an airplane for 6+ hours (especially if you are the lucky one with the middle seat), bring books – update your iPod – or take sleeping pills!  One of the three will get you through the flight.  I encourage you to take advantage of the layover to stretch your legs.  Walk around and get some food because the airlines no longer offer you a bite to eat more than some peanuts or pretzels on the flight.
Above all – pack light!  If you are hopping islands from Oahu to Maui and Kauai, you will be going through security numerous times and the chance of something happening to your luggage only increases!  What more do you need in Hawaii than a few dresses, flip flops and 2 or 3 bathing suits.  Wear anything bulky such as a sweater or tennis shoes on the plane with you to save more room in the carry on. Especially on your honeymoon you won't be thinking about the stilettos  in your closet, when you are spending quality time  in the sunshine.
Expect for the both of you to be tired after traveling 10+ hours.  Be careful, although you will be still on a high on your honeymoon, I personally get cranky after not sleeping and having to sit in a small seat for a long period of time.  Even though I don't want to take things personally, every comment and movement is heightened – so be patient with one another.  Especially focus on each other's needs, and every now and then give your new wife/husband a kiss to make sure they are still smiling. 🙂
Spend the month of February traveling the islands with me as I discover new and exciting adventures for the two of you in Hawaii. Good Luck and Happy Travels!!