Step One : Rent a convertible, simply to have fun with the drive.  Since there are a lot of twists and turns and so much beautiful scenery to see, it's only fair for the driver to have a convertible to enhance the experience.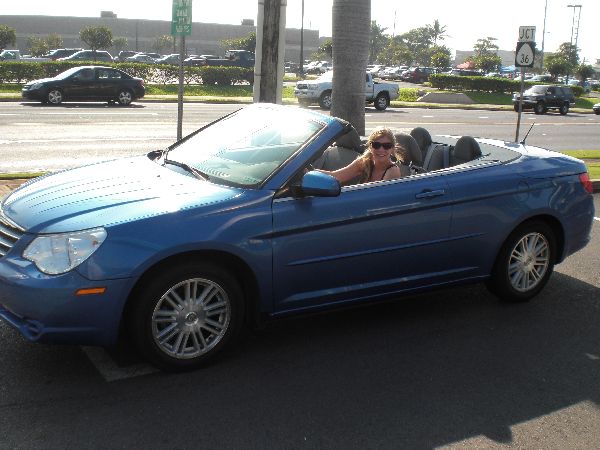 Step Two: Drive safely. There are a lot of one way bridges and curves on the drive, you never know when to expect another driver around the next turn.
Step Three: Make sure you stop and enjoy the scenery.  There are designated places to pull over and I highly suggest you take advantage of each one!  Hidden waterfalls, deep valleys and coastal views await you!
Step Four: Plan ahead.  It is a long drive and while you will love every bit of scenery, there are only a few restrooms and restaurants.  Bring food because when you finally get to Hana you have about three choices of places to eat, none are too enticing.  Bring a packed lunch with you and pull over at one of the stops and eat while taking in the beauty.  Also, it is around a 6 hour round trip drive three hours each way. So don't expect to be back before lunch.