Trying on too many beautiful white dresses can you leave you confused on which dress is 'The One'.  I hear a lot about a feeling you get when you put on 'The Dress' that is meant for you, and at that moment you know this is what you will be walking down the aisle in.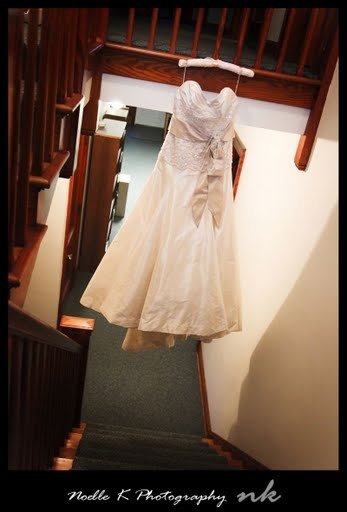 Personally my indecisiveness leaves me questioning that feeling.  I remember in my search for the dress I tried on a variety of styles, cuts, modern and traditional dresses in all different price ranges.  I easily could have spent over $5,000 on a dress, because when you put a $5,000 dress on you feel as if you are wearing just that, $5,000!  But, in reality my budget left me to be more creative and find inspiration  in a little less pricey but still a breathtaking dress.  With every different style of dress I remember dreaming up a new wedding.  By the end of my dress search I had 5 – 6 different wedding plans all across the country to match the dress style. 🙂  What I am trying to say is that it is normal to feel indecisive about your dress choice, questioning if it is 'The Dress', or if you should have continued to look and try on dresses.
The point comes where you have to choose your dress, and when that time comes don't look back!
Did you second guess your dress after the big purchase?  How many dresses did you try on before you found your dress?  Finally, do you think that there is 'One' dress for every bride?  Let me hear your thoughts!