While I 100% agree with Sarah's choice on must have wedding song, I have to question her pick on strawberry cake flavor. She's the founder of Chancey Charm Events and true southern bell.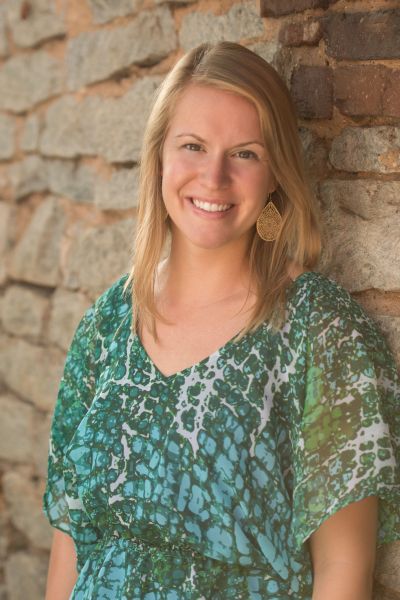 Name: Sarah Chancey
Age: 28
Twitter Handle: @chanceycharm
URL:  www.chanceycharmweddings.com
Hometown: Atlanta, GA
Give us a quick introduction of who you are and what you are passionate about?
After graduating from the University of Georgia with a degree in Art – Interior Design, I journeyed west, where I found an opportunity to work in event design for a high-end floral designer in the Denver wedding and corporate event scene. I gained further professional experience working for Chick-fil-A in marketing and event management. I found myself constantly drawn to event planning and began volunteering with a variety of non-profits, including HOPE International.
My passion for planning full-time became reality, when I created Chancey Charm. I later gathered several other talented planners and designers to expand my love for planning and design throughout the southeast. I truly enjoy corporate event planning, conferences are my love. I thrive off the energy at those events. I am passionate about developing my planners and interns, helping them achieve their personal career goals.
What wedding trend won't be around next year?
I really believe that bright bold colors are going to make a comeback, and the subtle blush tones will slowly fade out of popularity.
After seeing so many weddings, what are you REALLY thinking when the bride walks down the aisle?
Honestly, I still tear up every time! I always take time to get to know my clients, by the time the wedding day comes, im just as excited as any family member! The moment when she grabs her dad's arm and takes a stroll that will forever change her life, is just such a sweet moment.
Best wedding advice you have ever heard… from who?
Remember, it's all about the marriage, not the wedding!- My Daddy
(he's a pastor and officiates weddings :0). )
Worst wedding advice you have ever heard?
"You don't need a planner, they don't really do anything, it's a waste of money."
Really?! Sadly, some planners do the minimum, it's true! But, at Chancey Charm, we truly care about your big day, we never just show up day-of. All of our planners follow a program, we developed together, to ensure all the details are covered.
Where would you go on your second honeymoon?
Well, I've got to brag on my sweet, sweet husband, he fulfilled my ultimate honeymoon dreams when he took me to Greece! It was perfect!
But, if I had to chose again, I'd probably opt for a cruise to the caribbean. Being on a sight seeing vacation was a bit exhausting after the wedding. I think jumping on a boat and forgetting about everything might be just what a newlywed needs!
Funniest wedding moment you have experienced?
Hmmm… Well, at one wedding in a downtown area, a protest gathered in the streets. It majorly affected transportation/travel plans for everyone. It was a crazy circumstance and timing. But, the bride and groom just let it roll of their shoulders. You have to laugh at stuff like that! I mean, what were the odds?!
Favorite Cake flavor?
Strawberry, hands down!
Chicken dance or conga line?
While the chicken dance is entertaining, I think the conga line gets more people involved!
Guilty pleasure?
I buy a new computer bag/purse almost every month. I'm a bit addicted to bags! Of all shapes, sizes, and colors!
Super Power you would pick?
Sometimes I would just love to be invisible. I'm kind of nosey like that! Ha!
Must have song at a wedding?
I wanna dance with somebody – Whitney Houston
http://www.youtube.com/watch?v=H6pWhSCFfKA&feature=related
What is Chancey Charm about?
To come alongside our clients and provide them with inspiration, encouragement, and relief. We provide wedding, social, and corporate planning throughout the southeast, specifically Atlanta, Georgia. We also donate a portion of all sales to HOPE International, helping in the fight against poverty. Follow us on Pinterest and Facebook!
Photo credit: Tessa Rice Photography
Are you a planner? We want to get to know you!  Email me: Caroline@bubblybride.com