Sonoma, California is a city for lovers to escape to. Whether this is for your honeymoon, a quick romantic weekend get-away or you picked a beautiful vineyard to get married at, this is the place to go if you want to fall in love.
Visit the hundreds of Wineries.
I am convinced I could visit California every year for the next 10 years and never have to repeat a winery. There are so many options, each vineyard with a different personality. Some are upscale and fancy, while most are laid back and inviting. Especially in Sonoma you will find many more low-key wineries than in Napa.
Rent Bicycles
In Sonoma,most wine tasters either hire a driver or drive themselves. If you drive yourself I suggest you are careful on the size of your tastings and take your time in between each winery to eat a bite and relax. If you hire a driver it will hit your wallet harder, but you won't have to worry about tasting and driving.
I suggest taking a car to the wineries further away, but there are plenty near the city center in Sonoma that you can bike to. I rented bikes for an afternoon to bike to 4 wineries and loved the feeling of biking through the vineyards. It was a completely new perspective, instead of flying by in a car you were able to look around and stop whenever you wanted to.
Spoil Yourself with a B&B and Spa
One of my favorite parts of Sonoma is the cute bed and breakfasts that offer a personal touch for you to spoil yourself at. We stayed at Cottage Inn and Spa, kicked off the weekend with an incredible massage and spent the rest of the evening in their comfy white robes. We had a full kitchen to prepare our cheese and meals for picnics during the day and a patio to sit out and enjoy the spring air in the evening.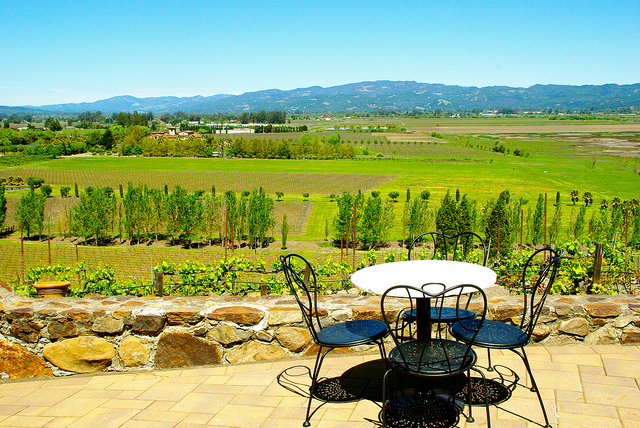 What city would you recommend for a romantic get-away?