Most couples are getting married later on in their careers and relationships. They have usually lived alone for some years and have already accumulated the stuff around the house that fits their style.
So when it comes time to get married they have one of two choices, combine all of their stuff – keep the good and get rid of the old, or toss it all and start fresh with a new set of everything.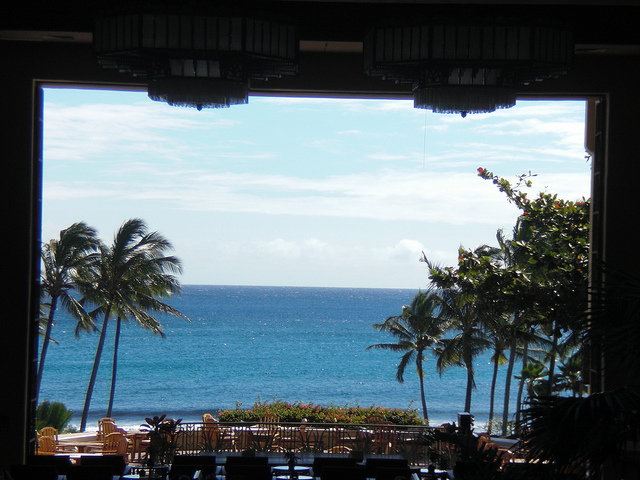 Is it rude to ask for other people to pay for your Honeymoon?
At first honeymoon registries seemed distasteful. People didn't like the idea of just giving money to pay for an experience, they wanted to pick out useful items off of a list and send the couple their good wishes along with a vacuum cleaner.
As Honeymoon registries rise in popularity, it is becoming normal to see them in addition to a traditional registry, with gifts for guests who would rather give in that way.
It's up to you what you do, but if you don't want to register for the usual plates, pots and pans, use a Honeymoon registry to help send you and yours on the honeymoon of your dreams.
How to set up your Honeymoon Registry
There are numerous program to set up a Honeymoon Registry online with different services that will help you plan your vacation or simply manage the money as it comes in.
Another idea is on your wedding website, instead of listing where you are registered, add a sentence saying "Instead of household gifts we ask that you help send us on an adventure for our Honeymoon" and list out where you want to go and the adventures you have researched available.
Be specific on how they can give
List out different excursions you want to experience on your honeymoon and where you plan to go.  Add photos of your resort and stories about why you choose the location you did.
The more information you can give the more involved, excited and comfortable your guests will feel contributing to your honeymoon fund.
Write thank you notes
When you write your thank you notes make them specific. Even if the Jones Family just gave you $100, tell them what adventure you had with their gift. For example:
Thank you so much for the money towards our honeymoon. We spent a day whale watching on a catamaran and were able to jump in and swim with dolphins in Hawaii! It was an amazing experience and we are so happy you were able to celebrate with us in June at the wedding!
 Share photos when you get back
Most people love to travel and they want to see your photos from your trip when you get back. Tell stories and share photos so everyone will know their gift went towards a successful honeymoon!
How did your guests respond to your honeymoon registry? Offended or excited?