It's all in the details, at least that's what Sarah Chancey believes with Chancey Charm Details new online boutique.
Chancey Charm has always been known for their luxury wedding designs and execution. You can expect that same unique design and top service with their boutique, featuring collections of beautiful pillows, poufs and other furnishings hand-selected for your wedding's custom color palette.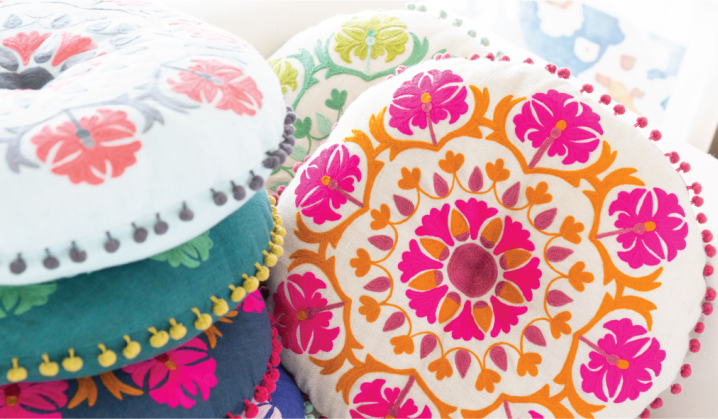 These fabulous details will decorate not only your wedding, but they can come home with you and decorate your living room in the same sophisticated and chic style.
"Incorporating these lounge settings into a cocktail hour or reception has become a very popular request from our clients. It's even become a topic of conversation at our first consultations with clients who have little to no vision for the decor or overall design," – Sarah Chancey
Custom collections can be built for brides who are looking for specific color pallets, so if you don't see the style you need, email Sarah and work with her to create the details that will enhance your wedding day.
Some of our favorites: